Road 702 Fire Update -- April 25
RELEASE DATE: Apr 25, 2022
---
Rocky Mountain Complex Incident Management Team One
Dan Dallas, Incident Commander
Special Safety Information: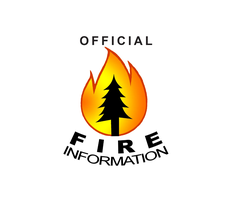 There are many interior pockets of unburned vegetation within the Road 702 Fire perimeter. As winds shift or increase, these areas within the fire may burn. Residents in and around the fire area should expect to see flare-ups and smoke both due to these unburned islands burning as well as the intense heat that remains in the timbered draws. The threat of additional fire growth remains as firefighters continue to extinguish hotspots in brushy draws and near structures.
The public is asked to continue to avoid the Road 702 Fire area and to use caution when driving in areas with reduced visibility due to smoke and dust. As residents return to homes, please be cautious of surroundings as hazards may be present that did not exist prior to the fire.
NOTE: An Inciweb site has been created for this incident: https://inciweb.nwcg.gov/incident/8081/.
Road 702 Current Situation:
Yesterday afternoon, the Multi-Mission Aircraft (MMA) from Colorado mapped the fire area and current acreage is 41,155. Firefighters working the night shift patrolled the fire area watching for increased fire behavior and wind shifts that could threaten the current control lines.
Branch I (West side)- Branch I encompasses the area from Cambridge west along the fire edge and south to Lebanon, NE. The fire was active primarily in the timbered draws where the fuels are heaviest. Dozers have been ordered to help mitigate hazards by knocking over fire-weakened trees so firefighters can safely work in these areas. Today firefighters, supported by aerial resources, will continue to secure the fireline by mopping up hotspots that threaten control lines and working to cool down areas of heat in the timbered draws where it is safe to do so.
Branch III (East side)- Branch III encompasses east and south perimeters of the fire from Cambridge south to Wilsonville and into Kansas. The fire was very active on this branch yesterday in both the lighter fuels and the timbered draws. Today firefighters, supported by aerial resources, will continue to secure the fireline by mopping up the fire edge and will work on containing any unburned islands within the fire perimeter. Dozers will be used to help remove hazard trees so firefighters can work safely to contain these areas.
Weather: Elevated weather conditions are forecast for Monday through mid-week, with near critical fire weather conditions expected on Tuesday. While winds will be lower today, gusts out of the northwest to 25 mph coupled with low relative humidity will result in elevated fire weather through the afternoon. Winds will be light and turn southerly Monday night.
Evacuations and Fire Restrictions: There are currently no evacuations on the Road 702 Fire. For information on fire restrictions in Nebraska, please visit https://sfm.nebraska.gov/fire-departments/burn-permits.
Other Fires in Nebraska: For information on other fires in Nebraska, please follow NEMA on Facebook at https://www.facebook.com/nema.page or Twitter at: https://twitter.com/NEMAtweets.