OUR VISION
A resilient Nebraska built upon inclusive collaboration and communication.
OUR MISSION
Provide and foster leadership through guidance and support to Nebraskans before, during, and after disasters.
OUR VALUES AND GOALS
Equity – Emphasizing an inclusive, whole community approach to emergency management in all disaster phases.
Strategic Goal: Reduce Nebraska's vulnerability by maintaining an emergency management system focused on the whole community.
Timeliness – Being responsive, communicative, and adaptable in all activities.
Strategic Goal: Increase NEMA's responsiveness through continuous process improvement in a competent emergency management system.
Professionalism – Cultivating and sustaining meaningful, productive partnerships with Nebraska's communities and emergency managers statewide.
Strategic Goal: Continue to develop and improve the professionalism of emergency management personnel.
Efficiency – Maximizing a cost-effective, focused, prepared, and productive approach to the Mission.
Strategic Goal: Strengthen a resourceful emergency management system.
OUR GUIDING PRINCIPLES
We believe an emergency management system is a dynamic, mutually beneficial, and inclusive network of partners, stakeholders, and organizations, encompassing all Nebraskans, throughout all phases of disasters.
All NEMA teammates are accountable for ensuring the success of the Agency's vision, mission, and values. It is a shared responsibility.
WHO WE ARE
Nebraska Emergency Management Agency (NEMA) works to reduce the vulnerabilities of the people and communities of Nebraska to damage, injury and loss of life and property resulting from natural, technological or man-made disasters and emergencies. NEMA coordinates the response to large-scale events, such as a tornado, flood or wildfire, and ensures effective response and recovery. Emeregency Management Act
NEMA works with local communities to respond to emergencies. Response begins with the citizens, first responders and local officials of a community. When the resources and capabilities of the local government are exhausted, the governor can proclaim a state emergency and sign a declaration. This declaration formalizes the state response and aggregates all the state's resources. During a disaster response, the State Emergency Operations Center at NEMA opens and the emergency support function coordinators work together to provide the state response to the needs of the affected local jurisdictions. When Nebraska's resources are exhausted, the state can request a presidential disaster seeking assistance from the federal government.
NEMA is part of the Nebraska Military Department and the state's Adjutant General Daryl Bohac serves as the director of the agency. He is the senior uniformed National Guard officer responsible for formulating, developing and coordinating policies, programs and plans affecting more than 4,500 Army and Air National Guard personnel. Appointed by the Governor, Maj. Gen. Bohac serves as a principal on the Governor's staff and is director of the Nebraska Military Department and the Nebraska Emergency Management Agency. He serves as the state's official channel of communication with the National Guard Bureau to the Departments of the Army and Air Force.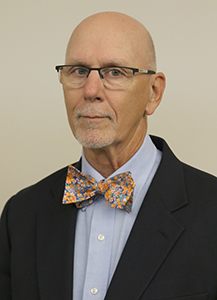 Day-to-day operations of NEMA are managed by Assistant Director Erv Portis. Prior to serving as assistant director, Portis was city administrator for Plattsmouth, Nebraska. He served as Chief of Police in both Jackson Michigan and Papillion, Nebraska. Portis previously served on the Lincoln Police Department for 20 years.
Nebraska Emergency Management Agency houses a Type III Incident Management Assistance Team that is ready to deploy when requested by local government.
The State Emergency Operations Center (SEOC) Manager or the Operations Section Chief, if activated, will be responsible for mobilizing Field Team(s) crew and other necessary resources. Additional resources include but are not limited to: Local Liaison Officer, Field Teams or Damage Assessment Team.
AGENCY SECTIONS
NEMA is a small agency, with less than 60 full-time employees and is structured into four performance areas: Administration, Preparedness and Operations, Recovery, and Communications.NEMA is the state administrative agency for the Department of Homeland Security and has responsibility for overall funding, fiscal responsibility, program management and integration with other state agencies to enact and carry out the state program. NEMA supports the lieutenant governor in his role as state homeland security director.
Preparedness and Operations
The Preparedness and Operations Section is responsible for planning, exercise and training, hazard identification and risk assessment, grant funding, the watch center, technical hazards response and community outreach. The section manages the state response to disasters in support of local communities that have exceeded their capacity for response.
Recovery
The Recovery Section assists state and local governments through the recovery process following disasters. Public assistance, individual assistance and hazard mitigation funds are administered through this section.
Communications
The Communications Section is responsible for communications, information technology, geographic and information systems.
Administration
The Administration Section provides continuity between all sections. The assistant director maintains daily supervision and oversight and establishes policy direction and compliance with federal and state statutes for agency activities.